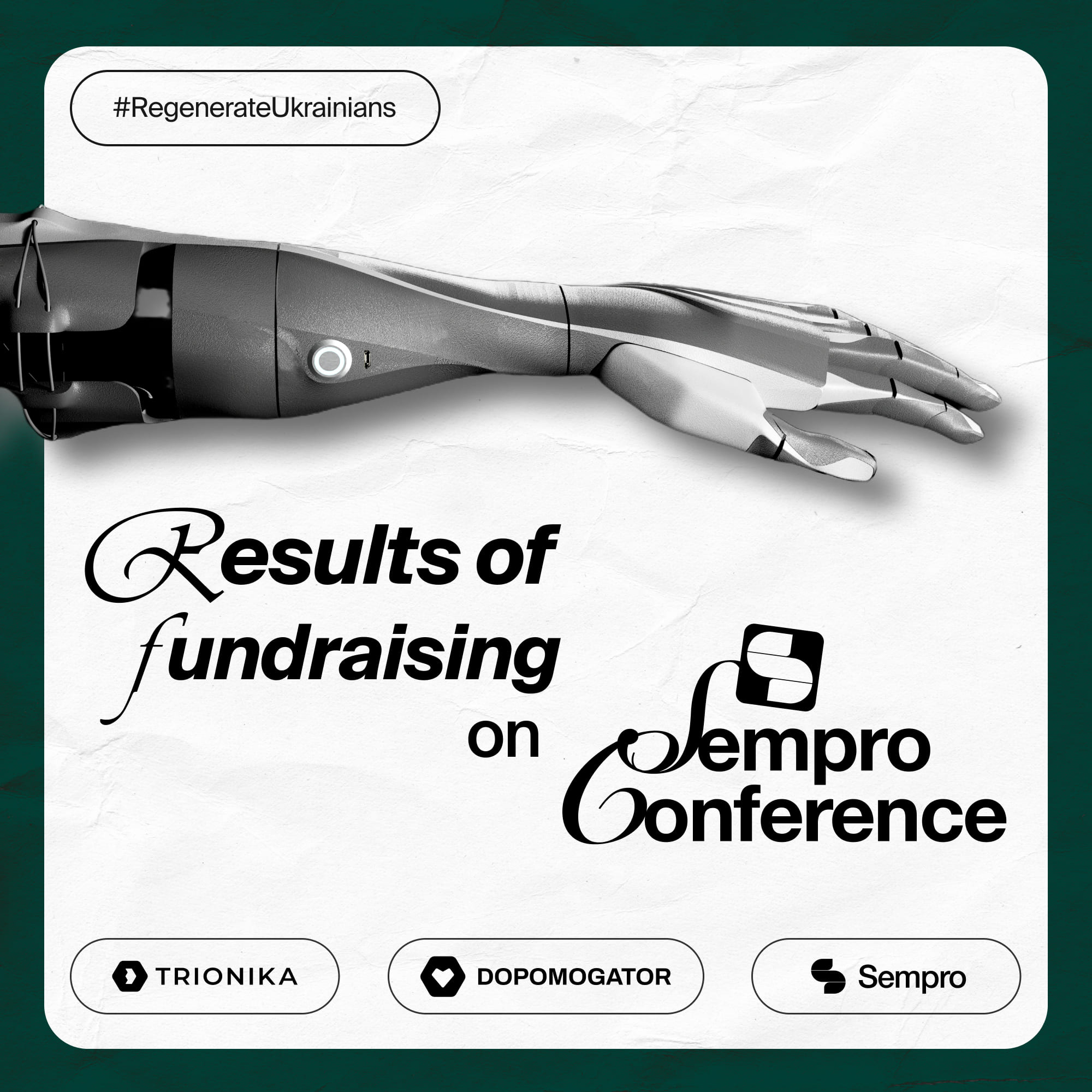 Results of the fundraiser for Regenerate Ukrainians at the Sempro Conference
10 November 2023
Regenerate Ukrainians
On October 20, Kyiv hosted Sempro Conference, the largest conference for SEO and Affiliate specialists. More than 1550 participants and more than 30 partners gathered at one location.
Besides the opportunity to communicate and gain new knowledge, the participants also had the opportunity to donate funds to the Dopomogator Foundation.
Thanks to all charitable activities and donations, the total amount raised at the event was
All these funds have already been transferred to our foundation for the Regenerate Ukrainians project. Thanks to collaborative efforts of the organizers (@sempro, @trionika), participants and partners of the event, our foundation will be able to get three bionic prostheses for people affected by the full-scale war in Ukraine.
We thank everyone who joined this fundraiser and contributed to a great and very important cause!