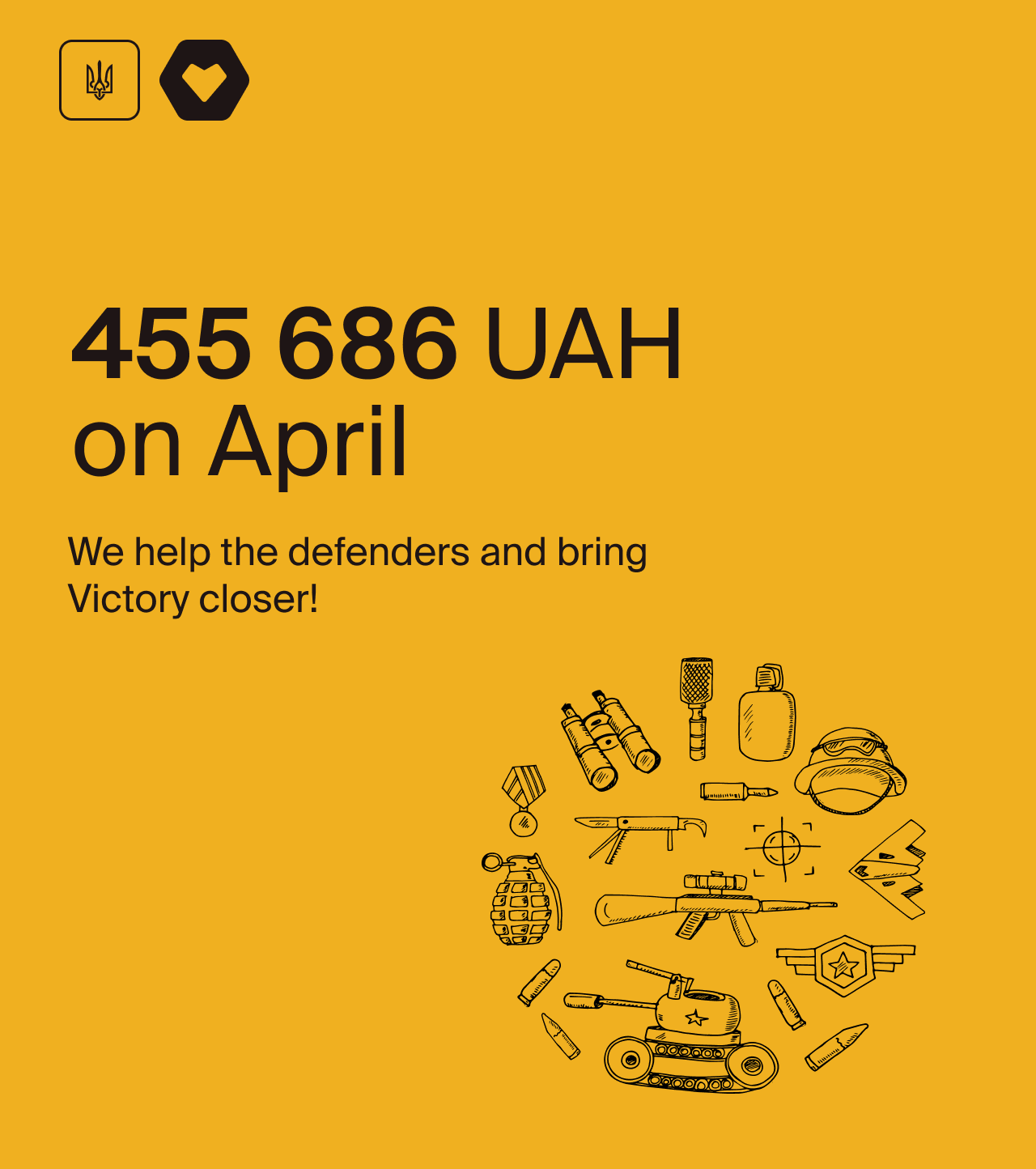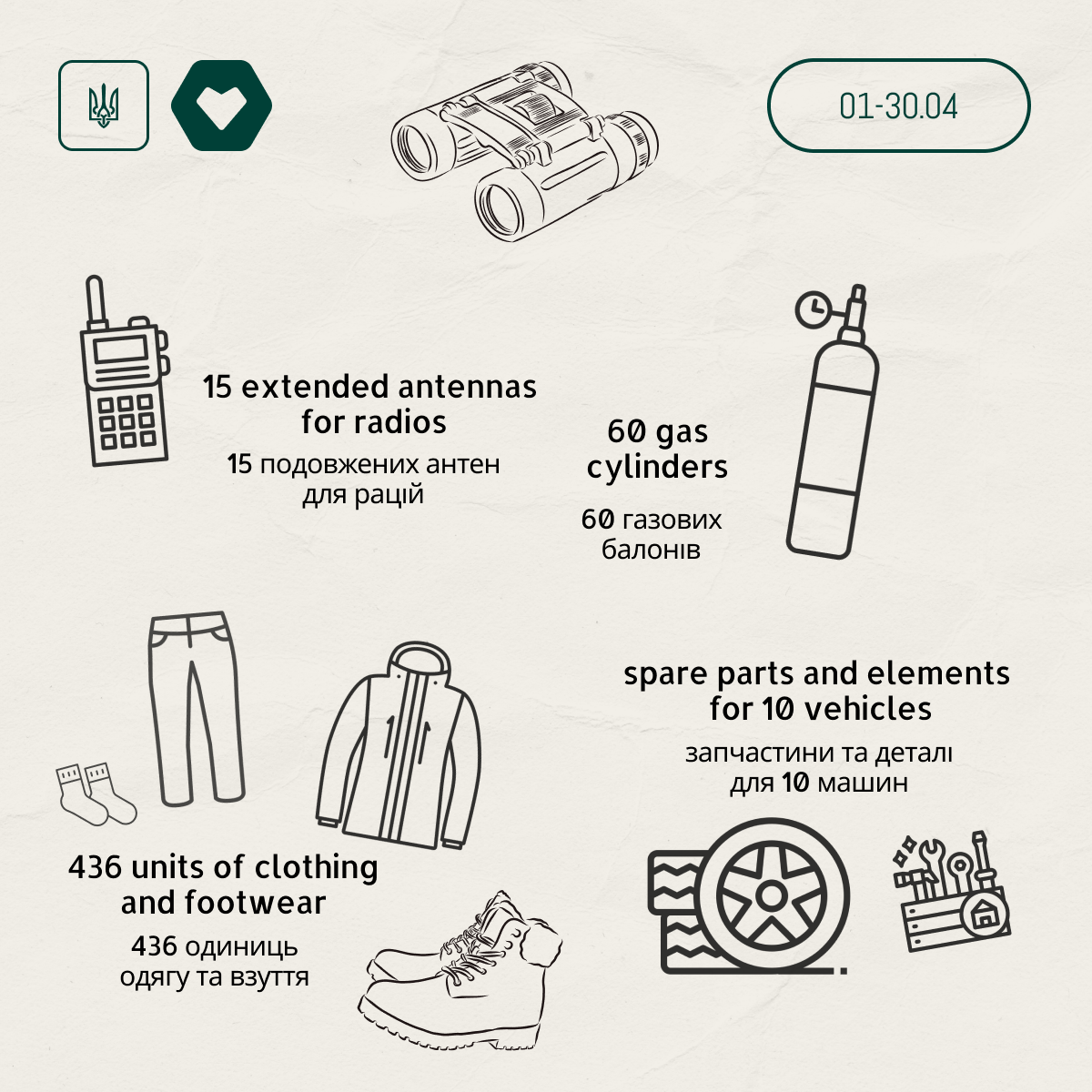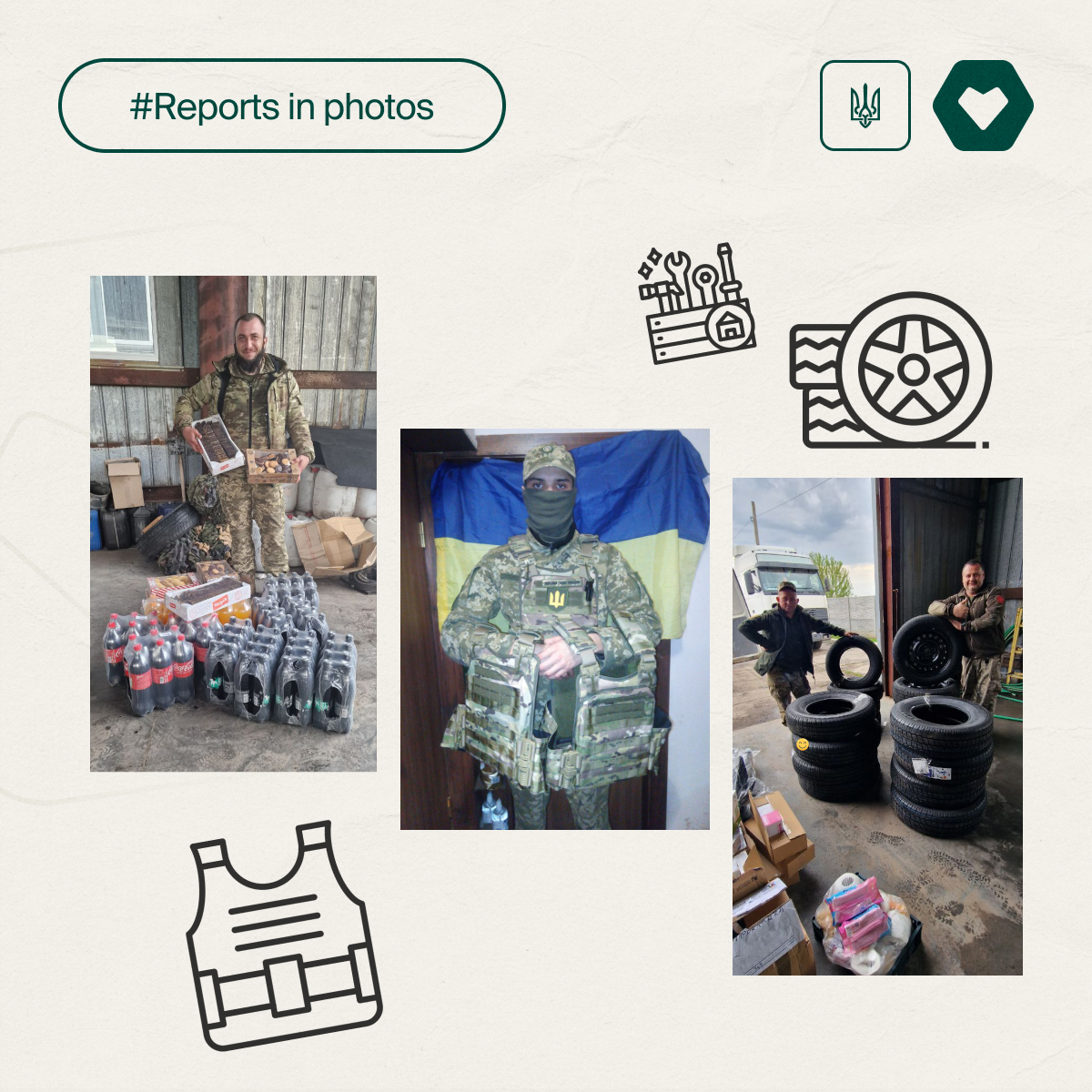 Report for April 2023
1 May 2023
Support of the Ukrainian military
In April, the team of the Dopomogator Foundation worked hard to find and deliver:
436 units of clothing and footwear (underwear, pants, jackets, T-shirts, boots, etc.)
spare parts for 10 cars and ambulances at the front line (e.g. 36 tires for cars)
60 gas cylinders;
15 extended antennas for radios;
5 batteries for quadcopters and repair of 2 quadcopters;
food, wet wipes, seat mats and much more.
In April, we purchased 435,686 hryvnias worth of aid. We also joined the fundraising for a car for the injured for the 68th Brigade and sent 20,000 UAH to speed up its purchase.
We do not plan to stop and are already preparing for new shipments for our military. We believe in their victory and are waiting for them at home!