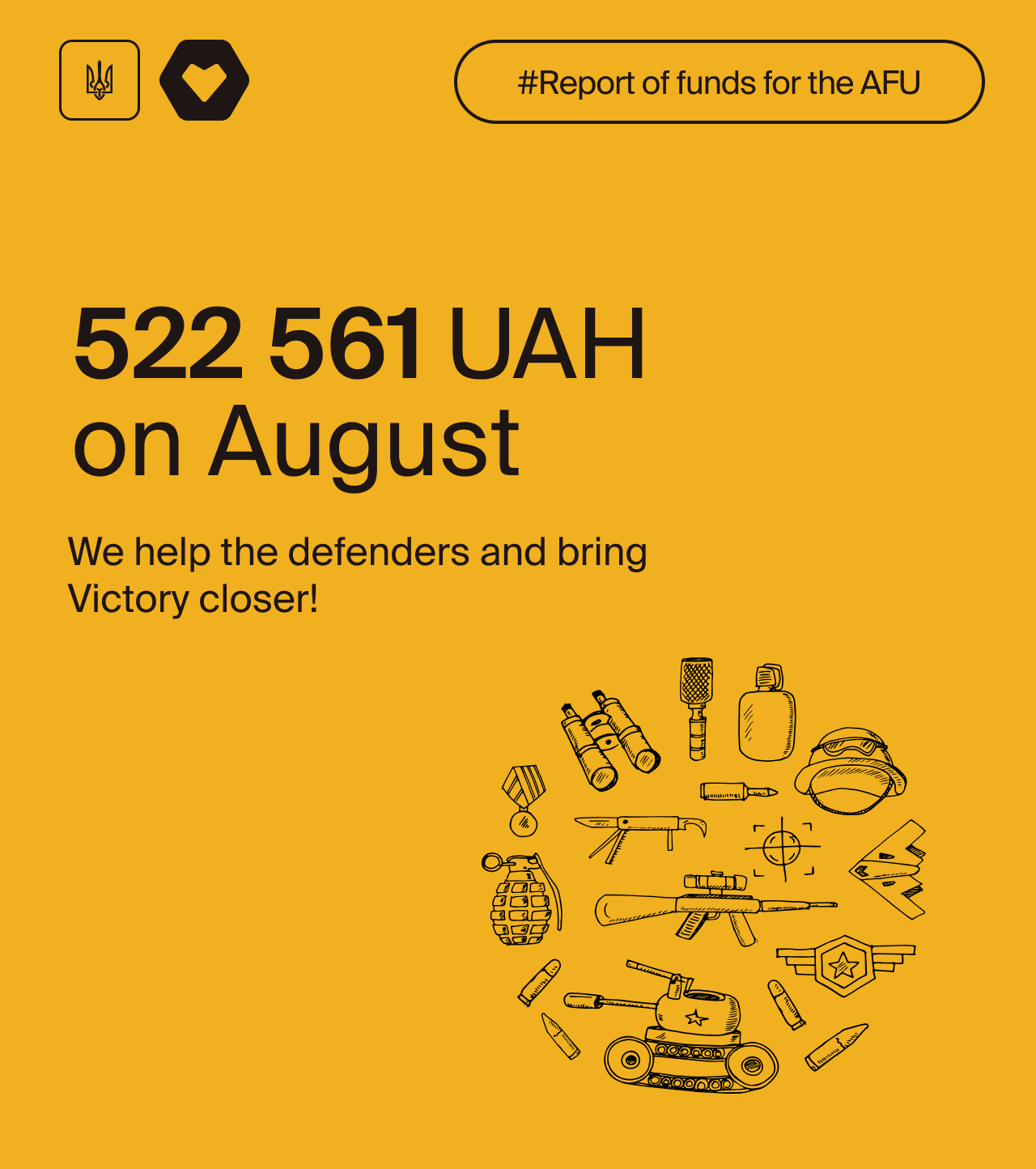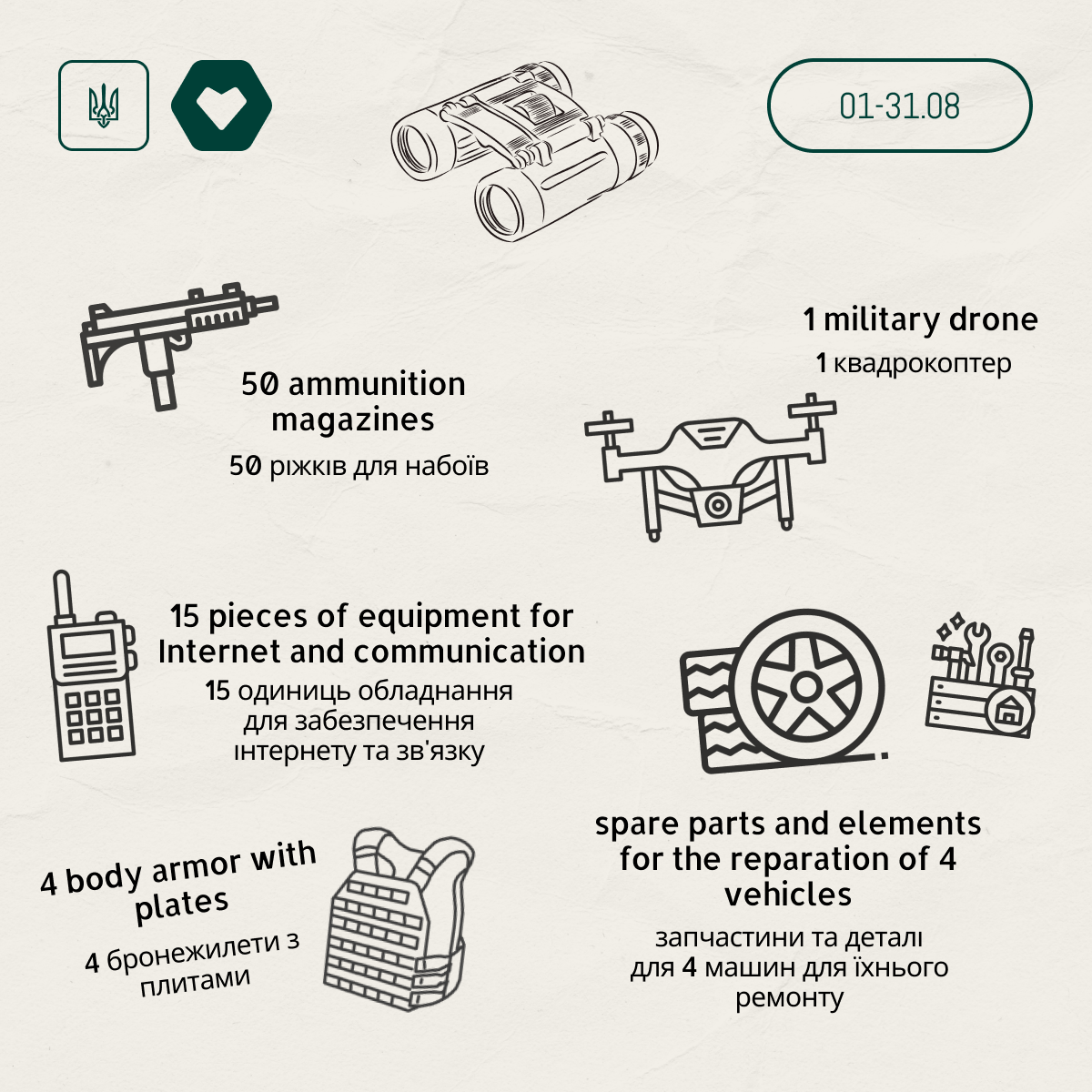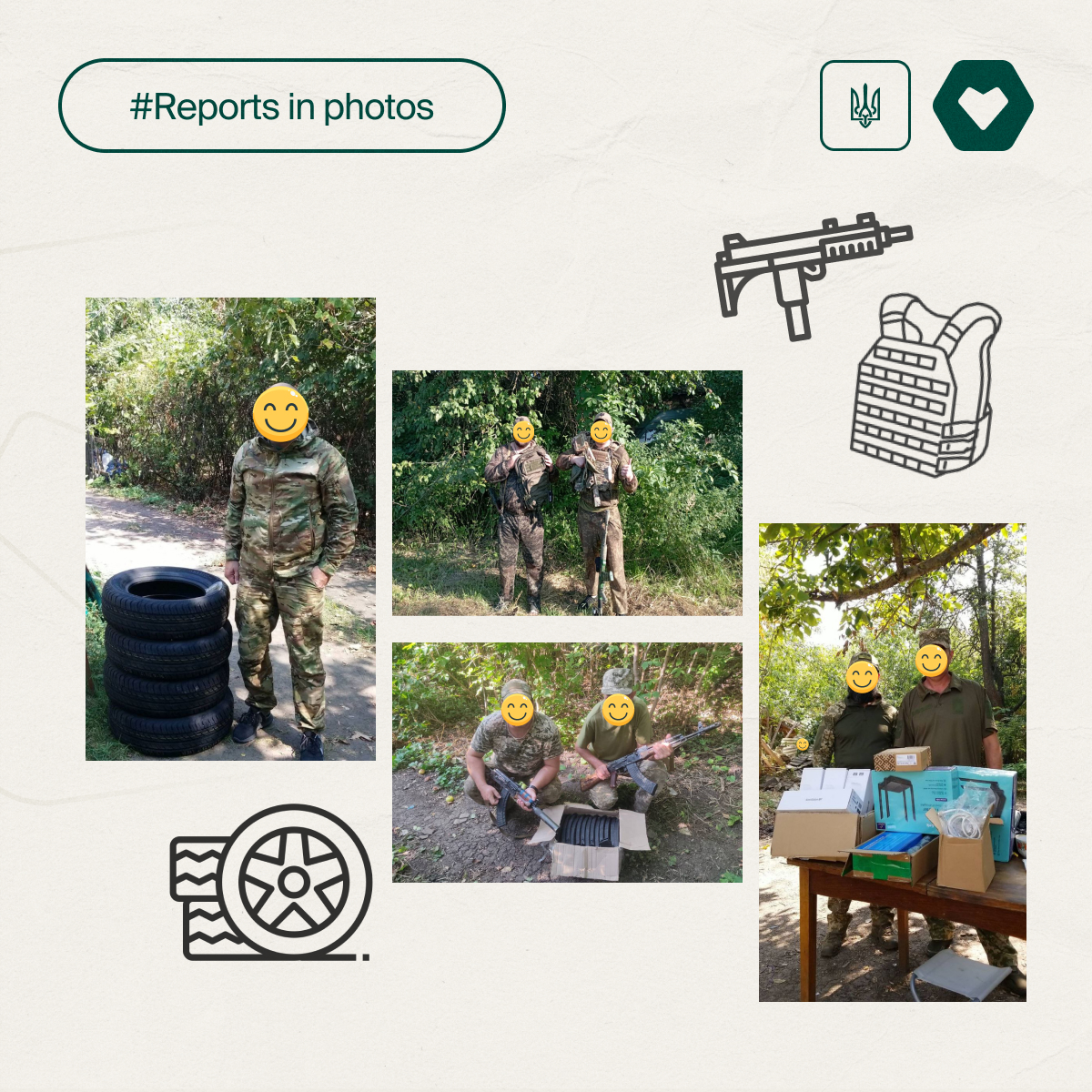 Report for August 2023
1 September 2023
Support of the Ukrainian military
It's time to summarize the results of our military purchases in August. During the last month of summer, the Foundation purchased and sent aid for our Defenders, totaling UAH 522,561.
These funds were allocated for:
1 quadcopter and 3 amplifiers for drone control panels,
15 pieces of equipment for Internet and communication,
4 body armor vests with plates, 1 airborne radio control system, and 2 ceramic plates,
50 ammunition magazines,
Provisions, clothing, and various other supplies for life in the field,
Spare parts and elements for the repair of 4 vehicles.
We continue to help Ukrainian soldiers who are in active conflict areas and risk their lives for our victory. We are waiting for them to come back home with victory!