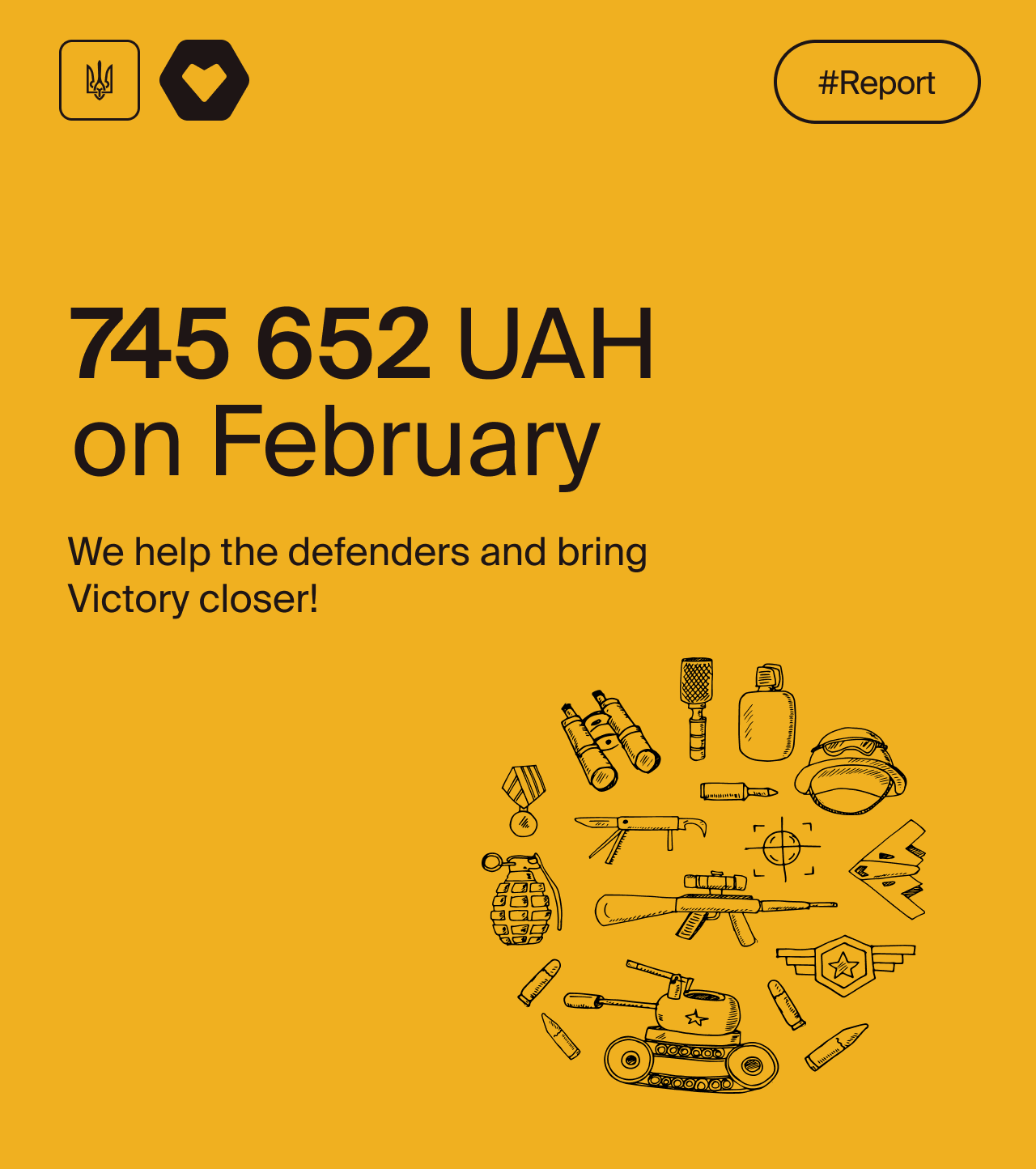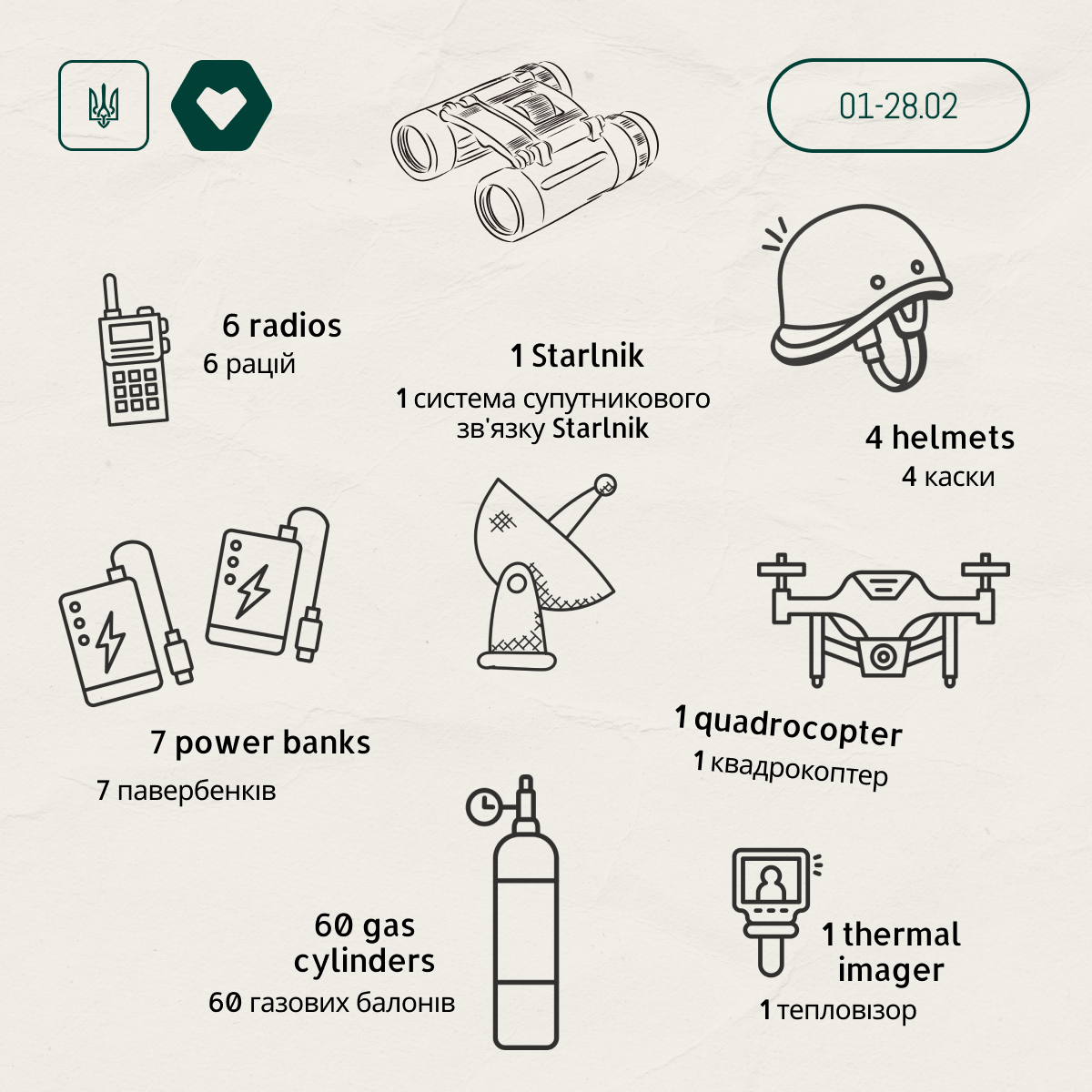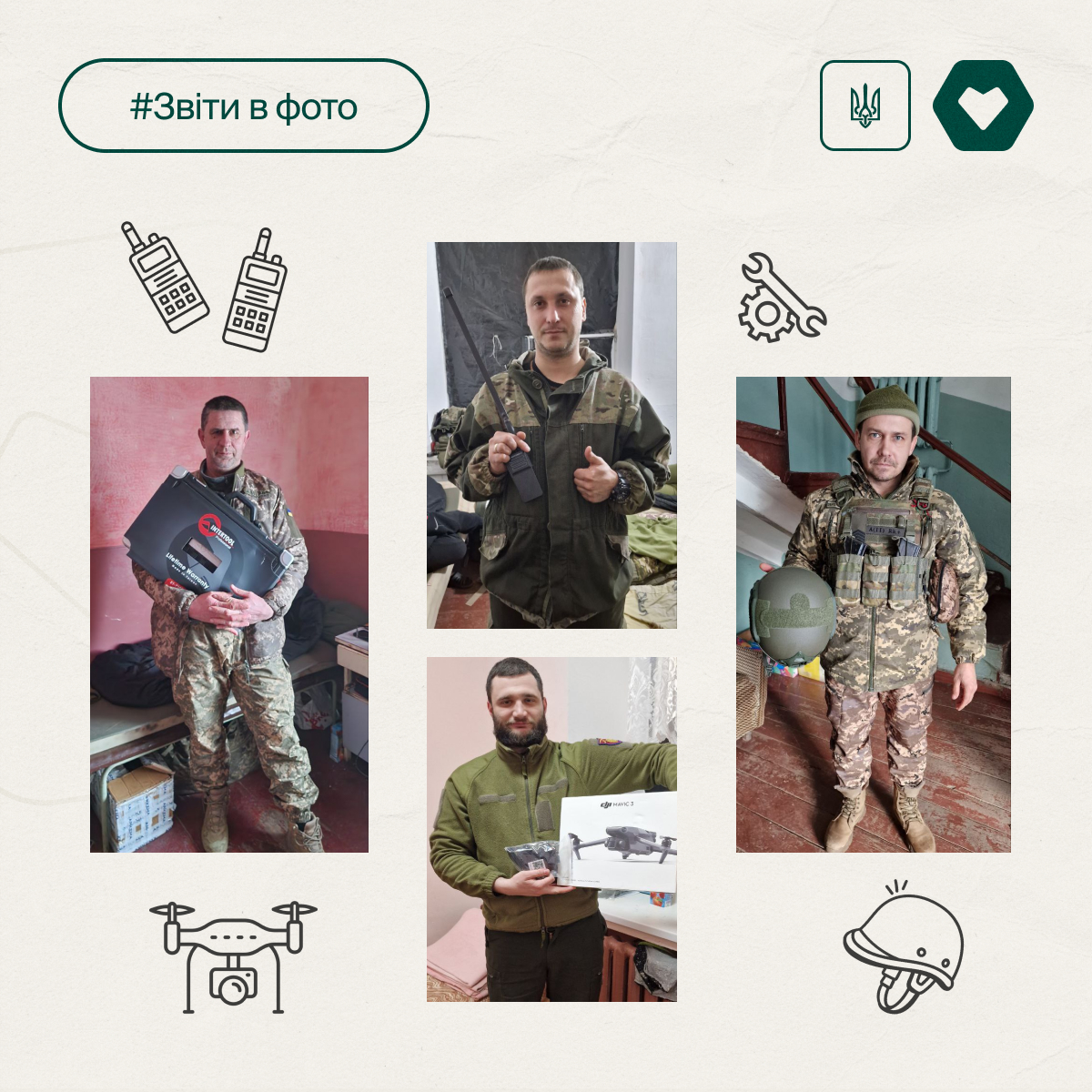 Report for February 2023
1 March 2023
Support of the Ukrainian military
The last month of winter turned out to be very active on the battlefield, so our military on the front line needed a lot of our help.
In February 2023, we purchased equipment worth 745,652 UAH and have already sent it to our defenders:
6 radios and 4 helmets;
60 gas cylinders, 5 ceramic heaters;
1 quadcopter;
1 thermal imager;
7 power banks;
1 Starlink satellite communication system;
provisions, first aid kits, clothes, shoes, backpacks;
tool kits and spare parts for cars;
magazines for weapons, ammunition and much more.
Our heroes do not stop, so we must continue to support them.
Together to victory! Glory to Ukraine!