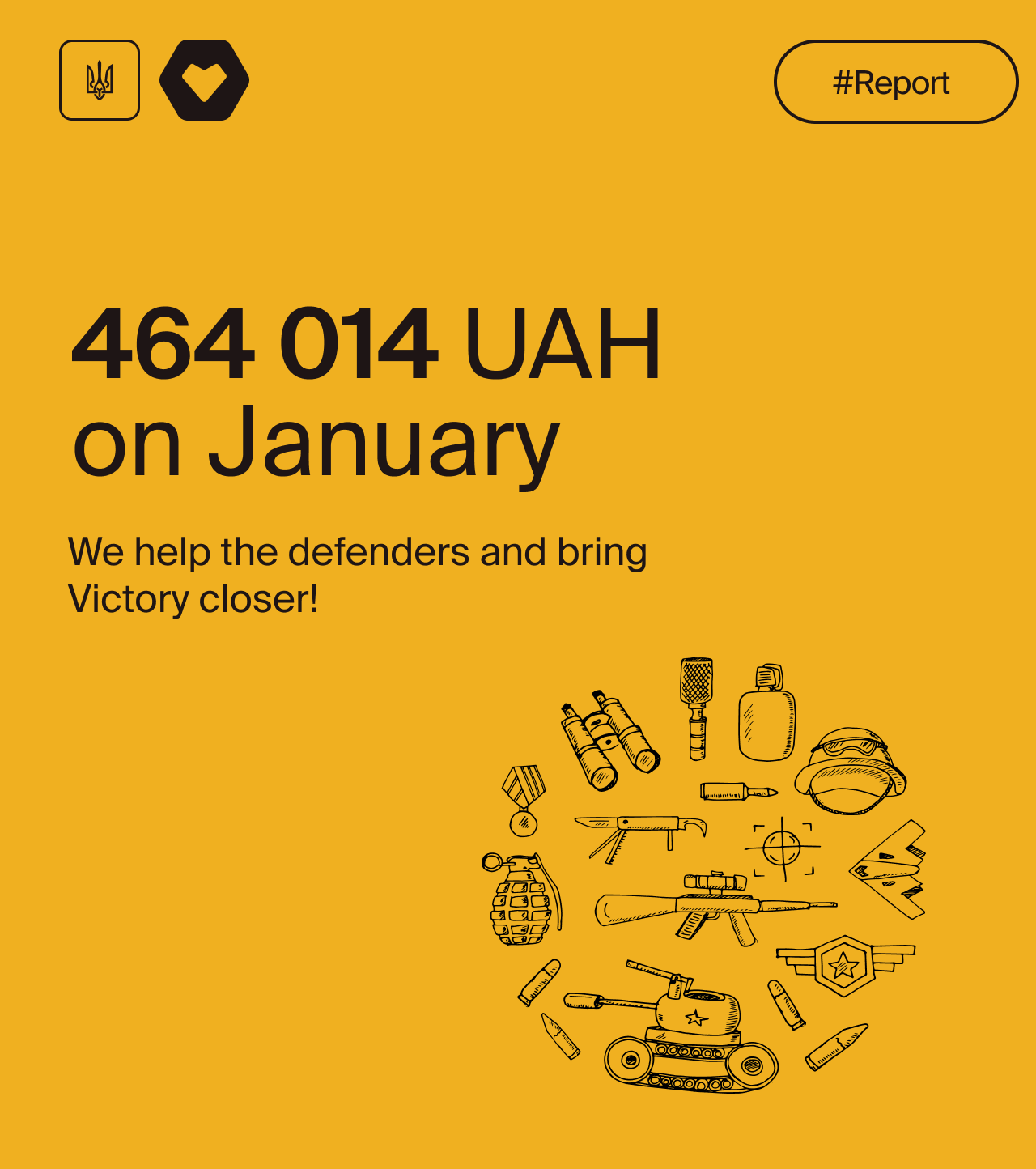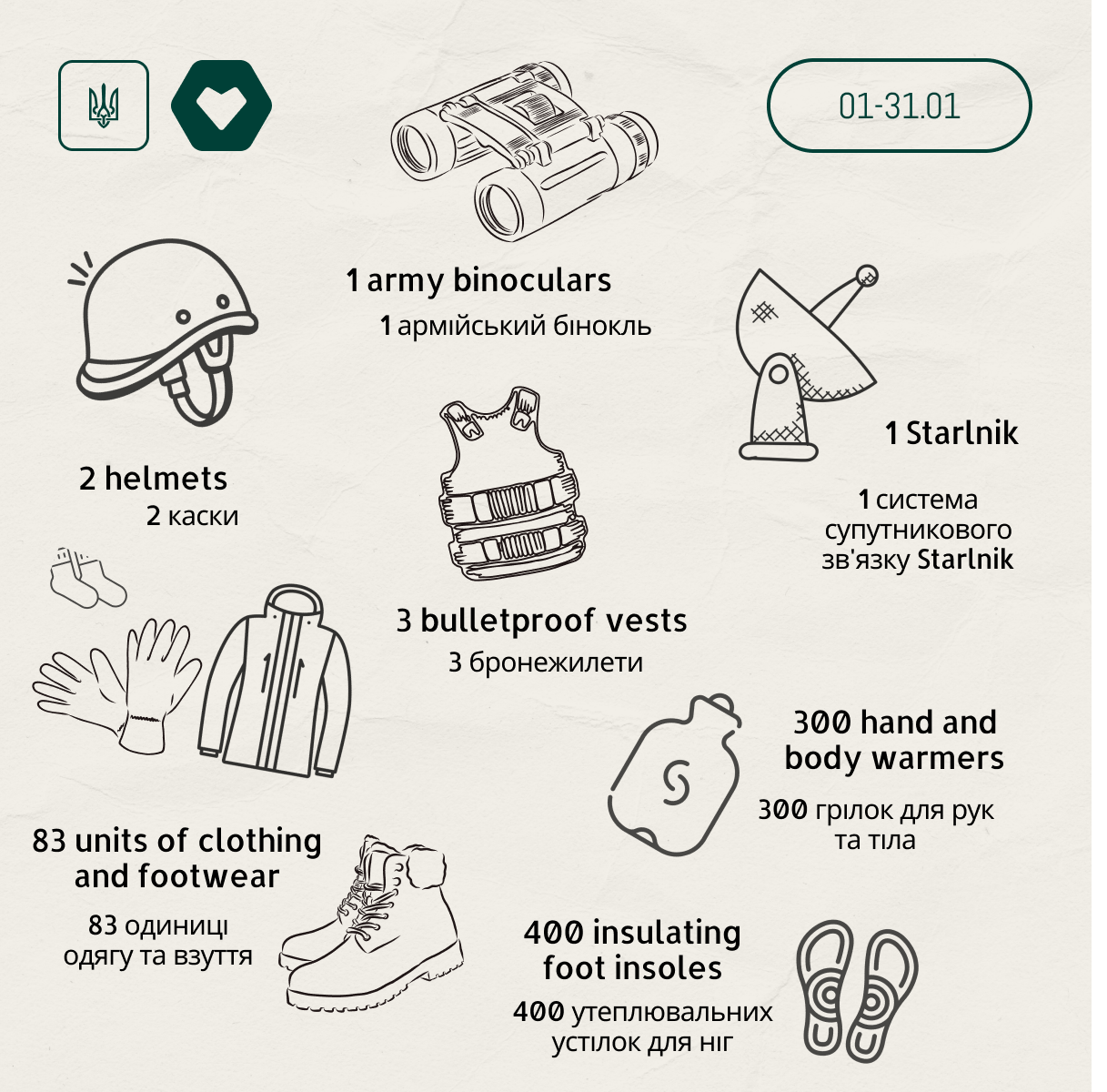 Report for January 2023
1 February 2023
Support of the Ukrainian military
The winter months are always the most difficult for our soldiers, because snow, frost and cold wind make our Defenders often freeze. Therefore, in January 2023, our foundation concentrated its efforts on finding solutions for heating.
This month we spent UAH 464,014 on purchases, we've bought and already sent:
83 units of warm clothes and shoes: jackets, pants, socks, gloves, caps and much more;
400 insulating insoles for feet;
300 hand and body warmers;
3 bulletproof vests, 2 helmets, 1 army binoculars;
1 Starlink satellite system;
10 gas heaters, 50 turnstiles, folding tables, provisions, etc.;
as well as 12 magazines and 8 silencers for automatic machines, 2 knives.
After 11 months of full-scale war, it is very important to continue to help our soldiers because without us it will be difficult for them to defeat the enemy in these weather conditions.