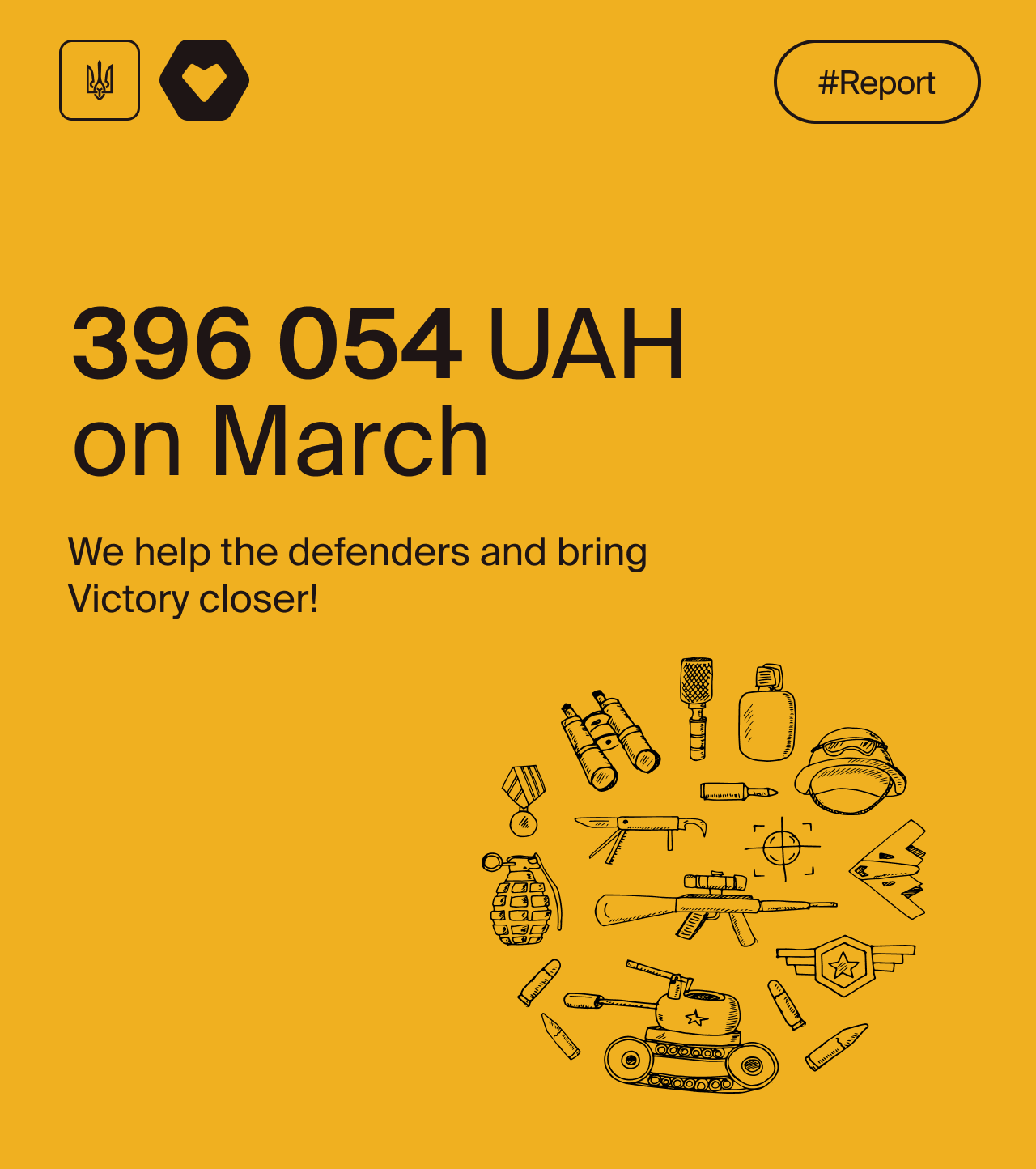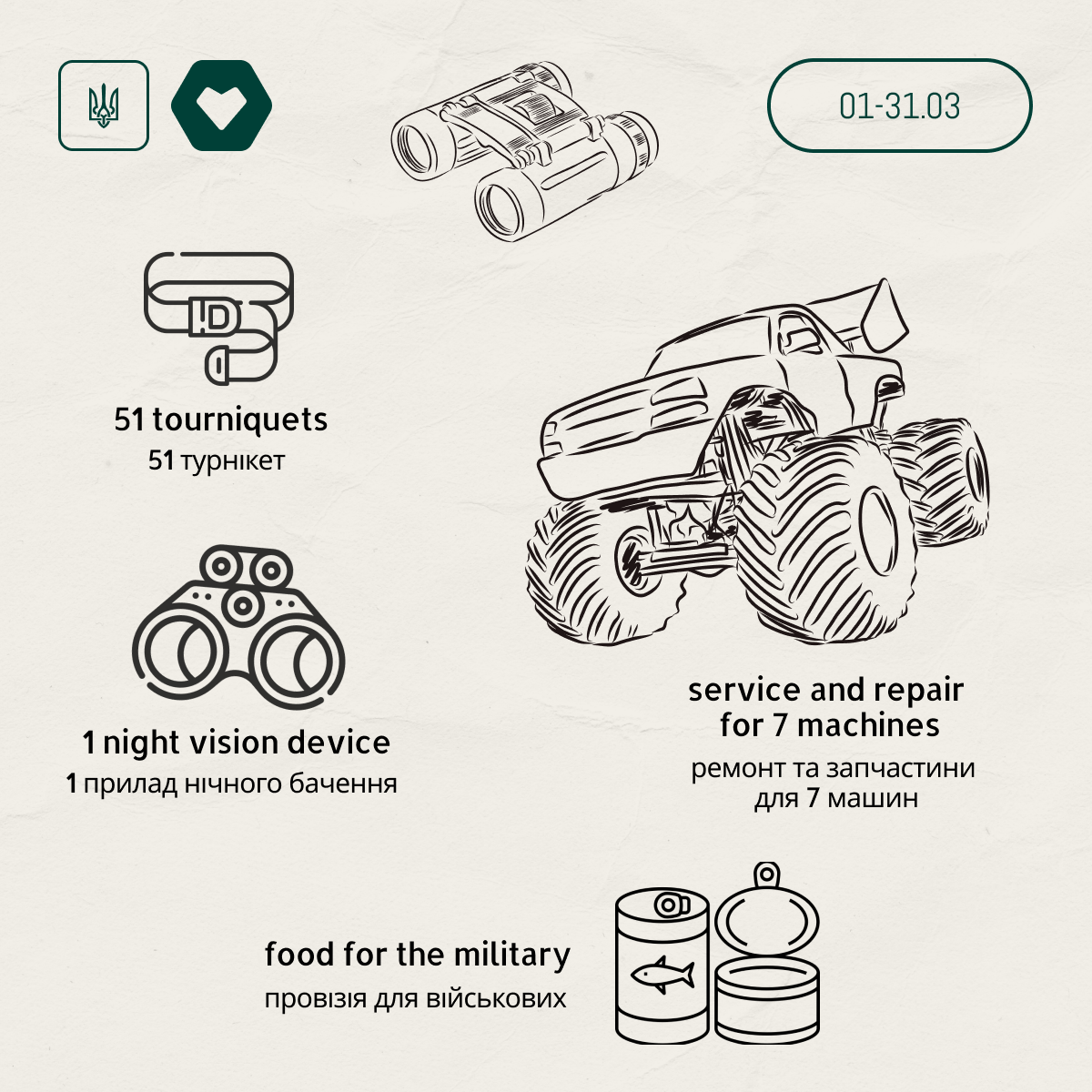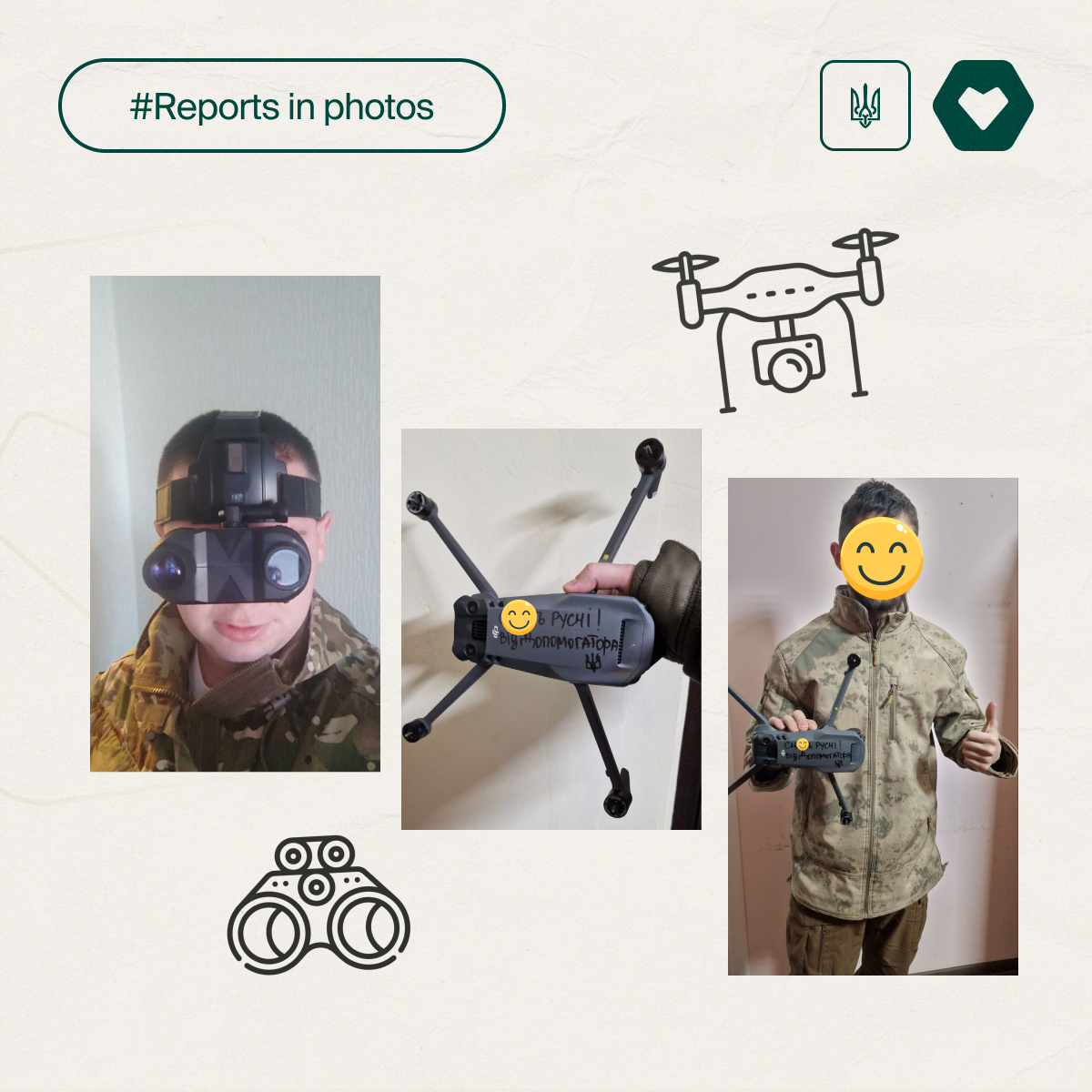 Report for March 2023
3 April 2023
Support of the Ukrainian military
It's time to sum up the first spring month of 2023. In March, we supported our Defenders and purchased aid for them worth UAH 396,054.
With these funds, we purchased and sent::
1 night vision device;
51 tourniquets;
1 tactical backpack, knee pads, elbow pads and a roll mat;
fuel for military vehicles;
necessary provisions;
purchased spare parts for various vehicles and helped with their repair (for UAH 206,287).

Additionally, we repaired one quadcopter and financially supported the purchase of another for the 128th Brigade.
We are praying for our soldiers and waiting for them at home with victory!
Glory to Ukraine!