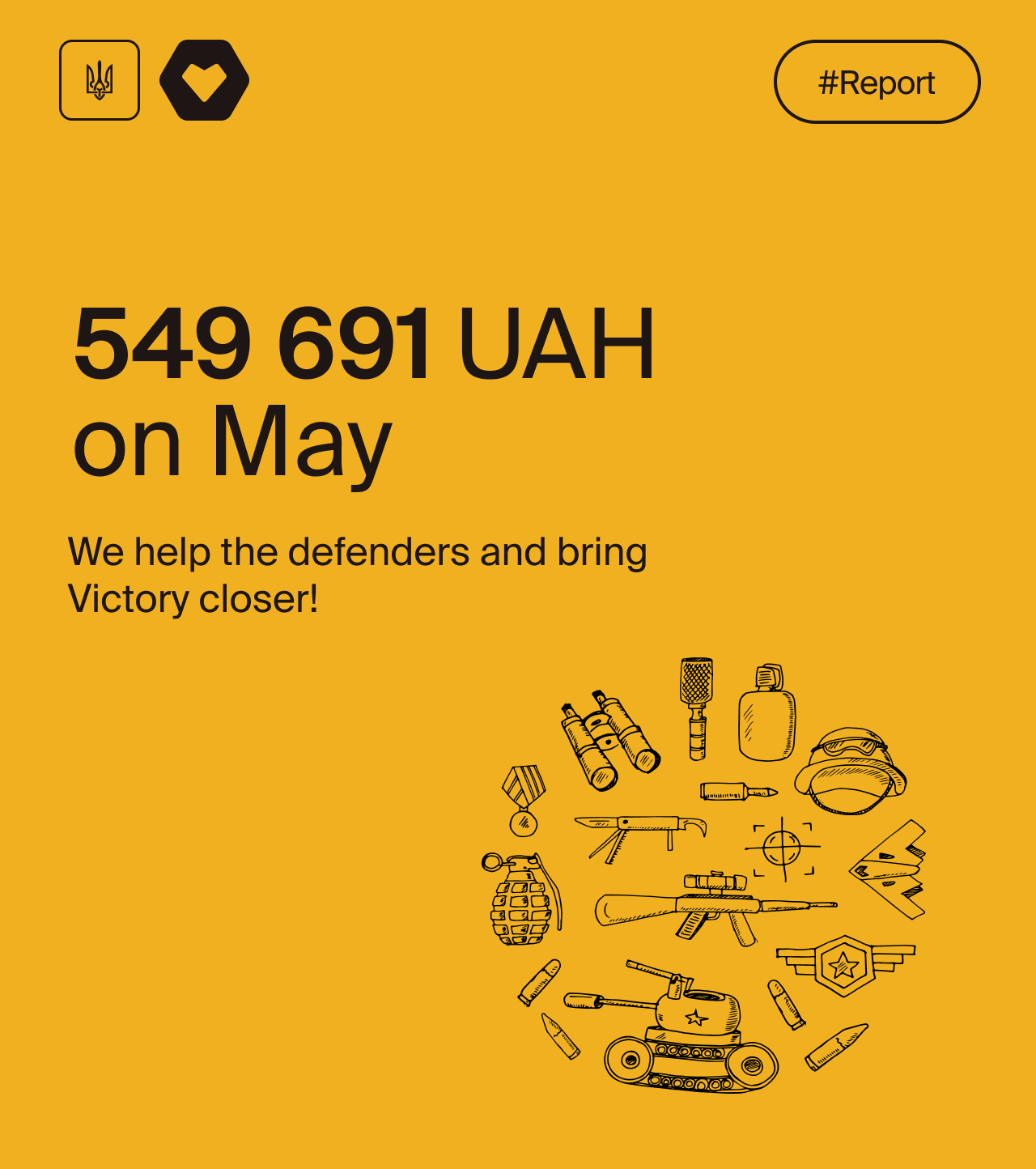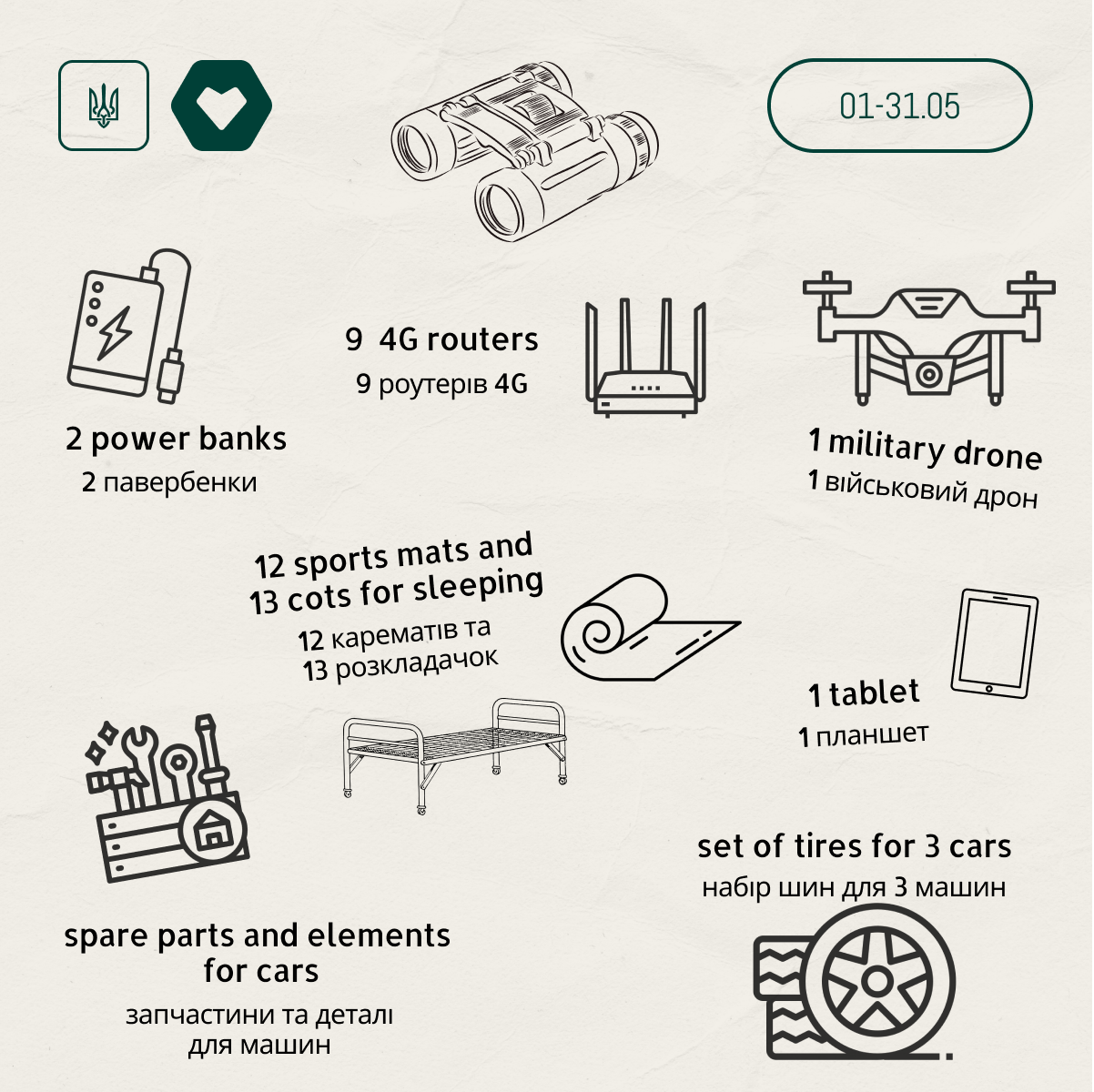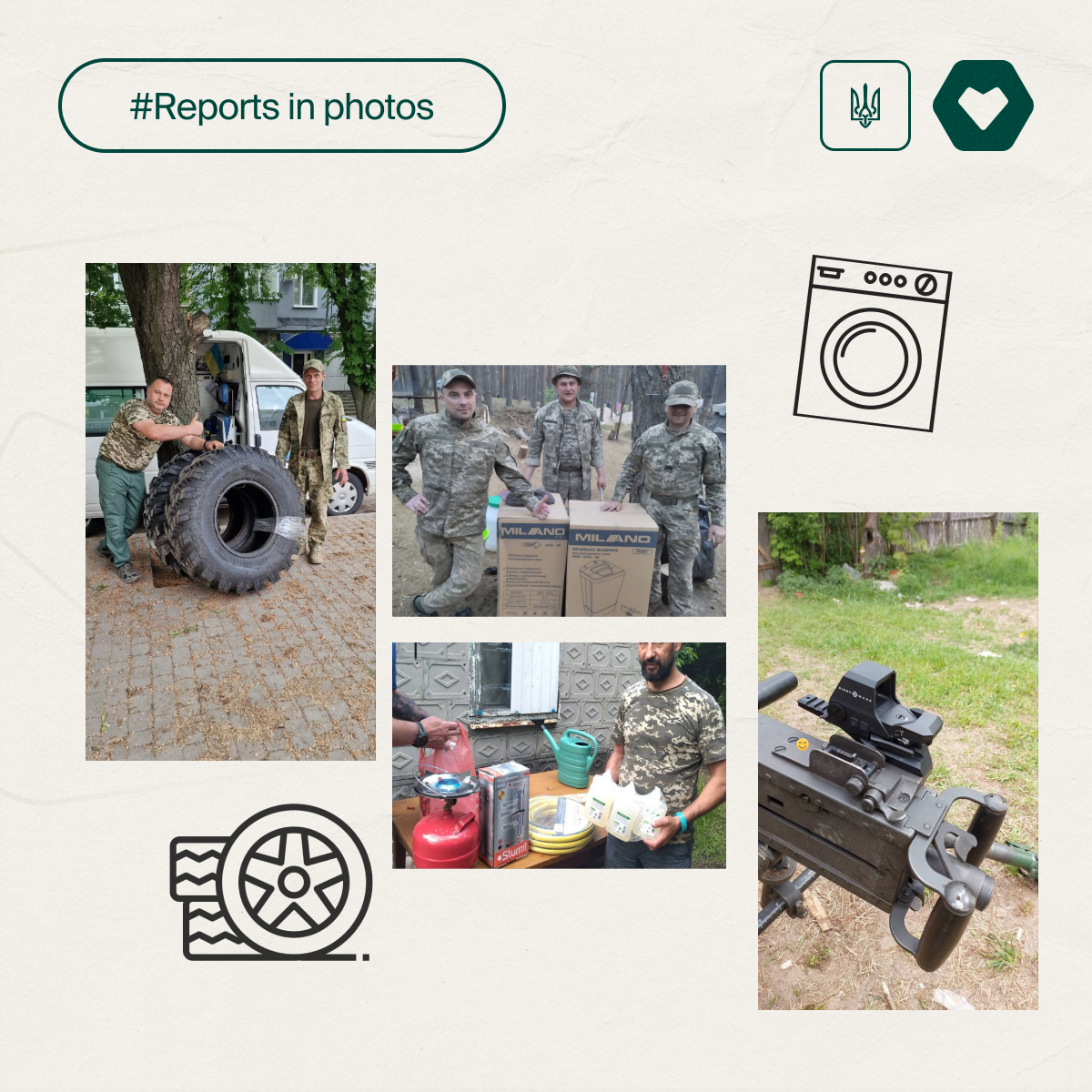 Report for May 2023
1 June 2023
Support of the Ukrainian military
In May, we purchased and delivered aid for our military, totaling UAH 549,691. Let's take a look at how our foundation utilized these funds:
Necessary parts for car repairs, including three sets of tires for military vehicles;
13 cots and 12 sport mats;
3 washing machines and hygiene products;
9 4G routers, 2 power banks, 1 tablet, and a cable for a starter kit;
1 collimator sight and 4 horns for assault rifles;
Provisions, household goods, and much more.
Furthermore, we are delighted to share that we successfully raised funds to buy a military drone, amounting to 41,000 UAH, through the generous support of Kateryna Liahovetska and her friends. With their significant contribution, we purchased an additional military drone, expanding our capabilities to support our Defenders.
As the summer approaches, we remain hopeful for our soldiers' victory and their safe return home!