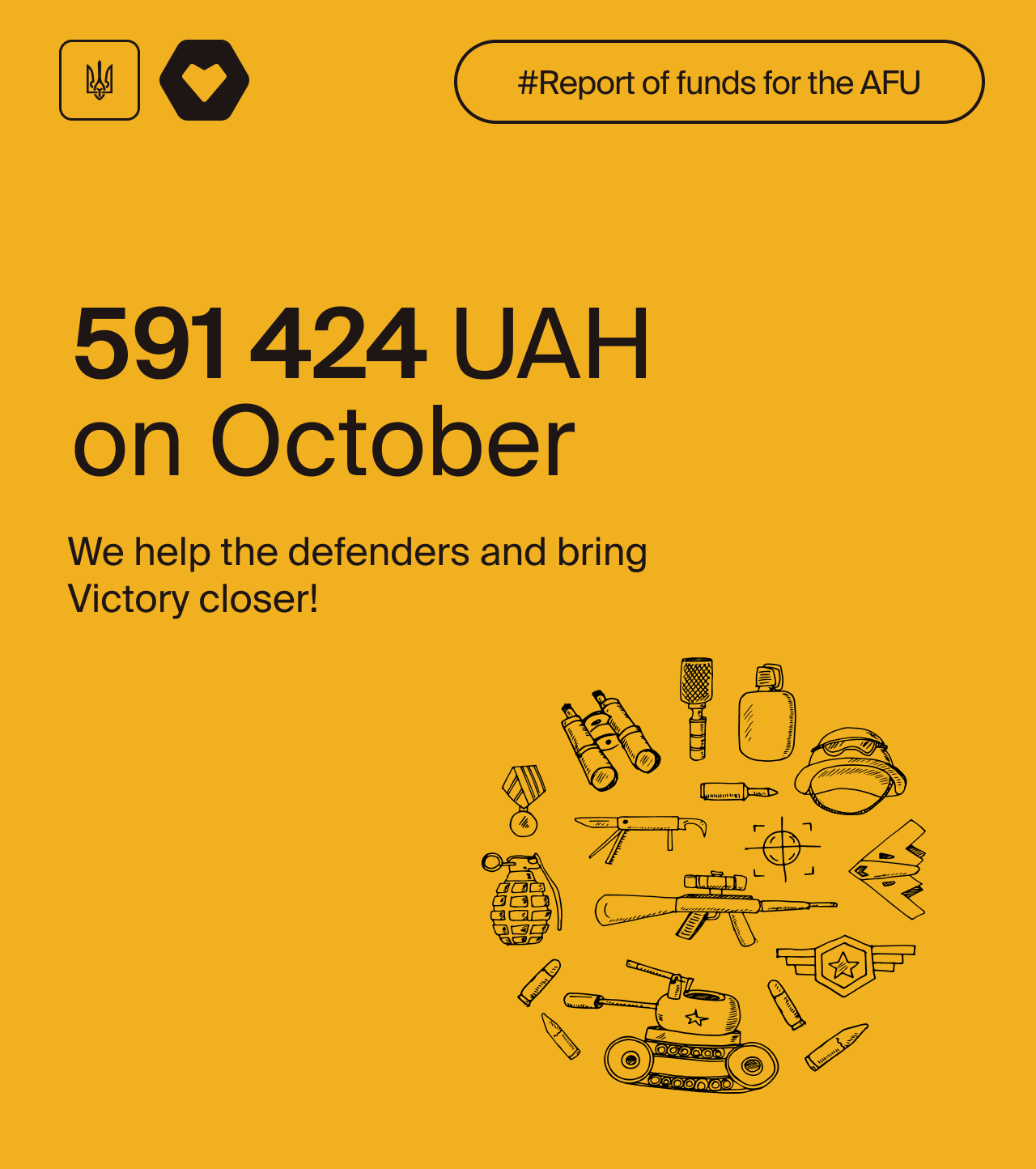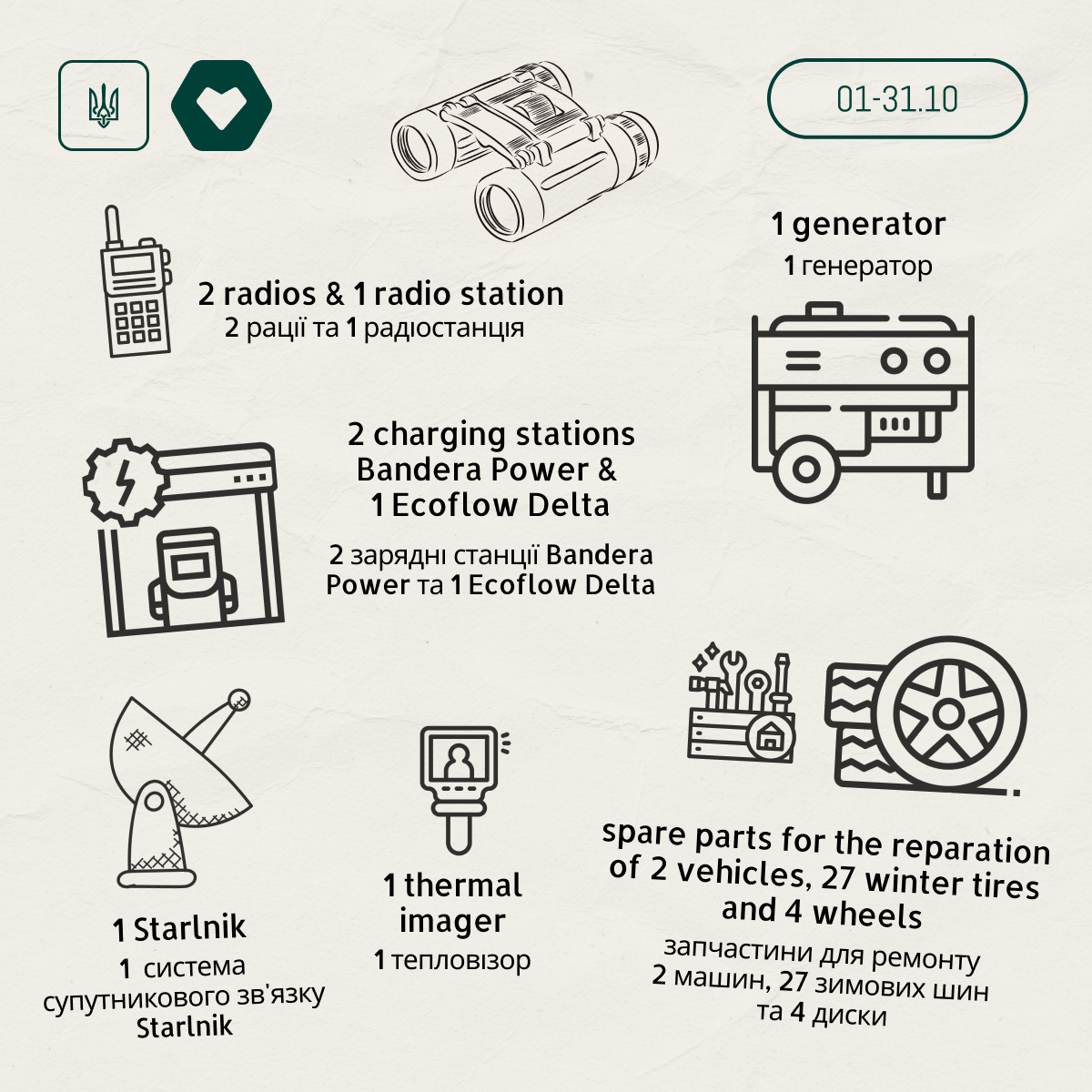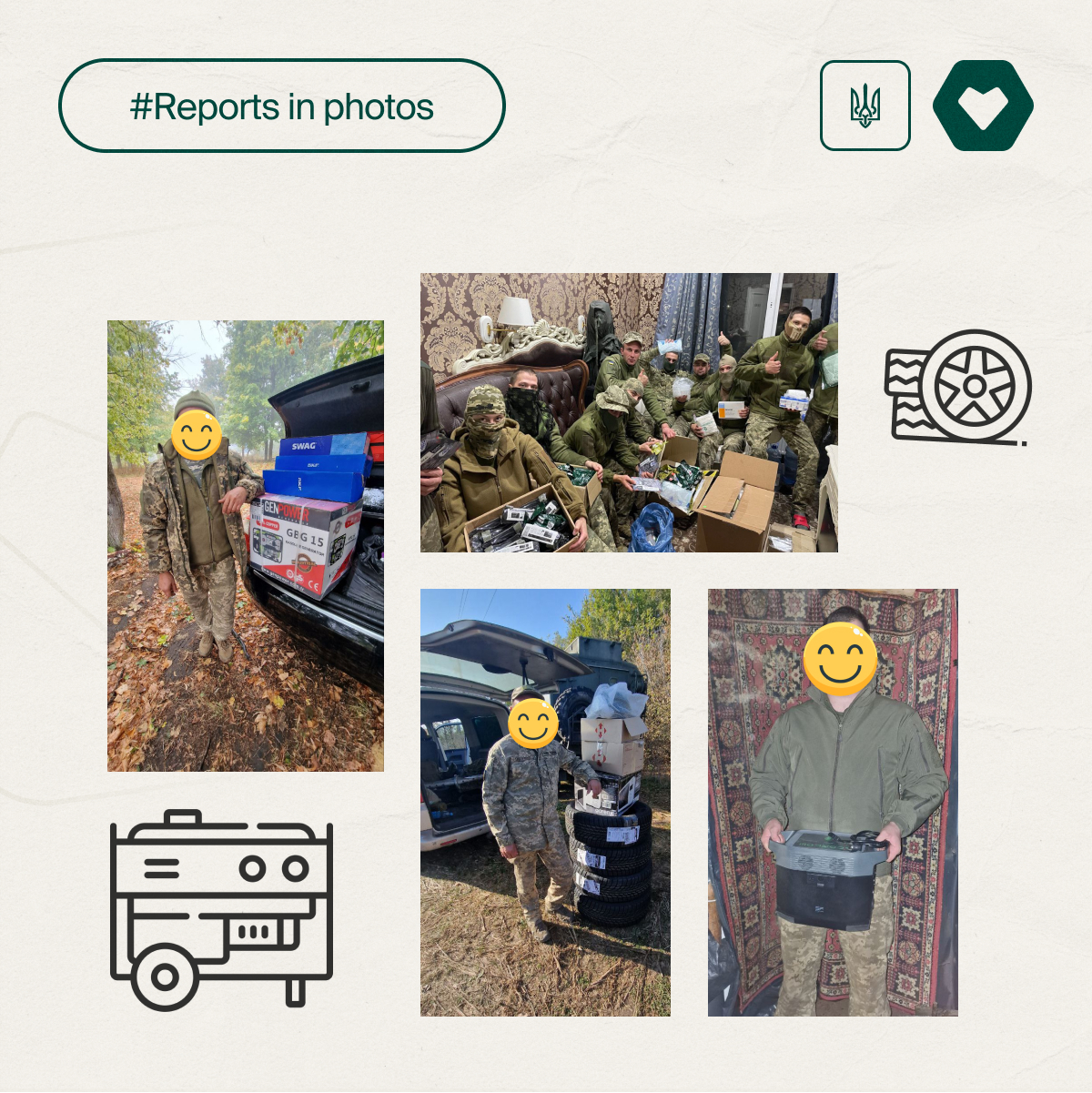 Report for October 2023
31 October 2023
Support of the Ukrainian military
In October, our foundation allocated UAH 591,424 to support our military.

These funds were used to procure and dispatch a variety of crucial supplies, including:
2 Bandera Power charging stations, 1 Ecoflow Delta, 1 generator, and 2 robust power banks.
1 Starlink, 1 radio station, and 2 radios.
1 thermal imager and 1 helmet.
50 tourniquets, 50 bandages, and 50 occlusal stickers.
Warm clothing, footwear, provisions, and essential household items.
Additionally, we provided 27 winter tires, 4 wheels, spare parts, and fuel for military vehicles.
This month, we also successfully repaired 2 cars and 1 quadcopter for our military.

Our commitment remains unwavering as we gear up for future shipments to support our military. We stand by them in their pursuit of victory and eagerly await their return home!